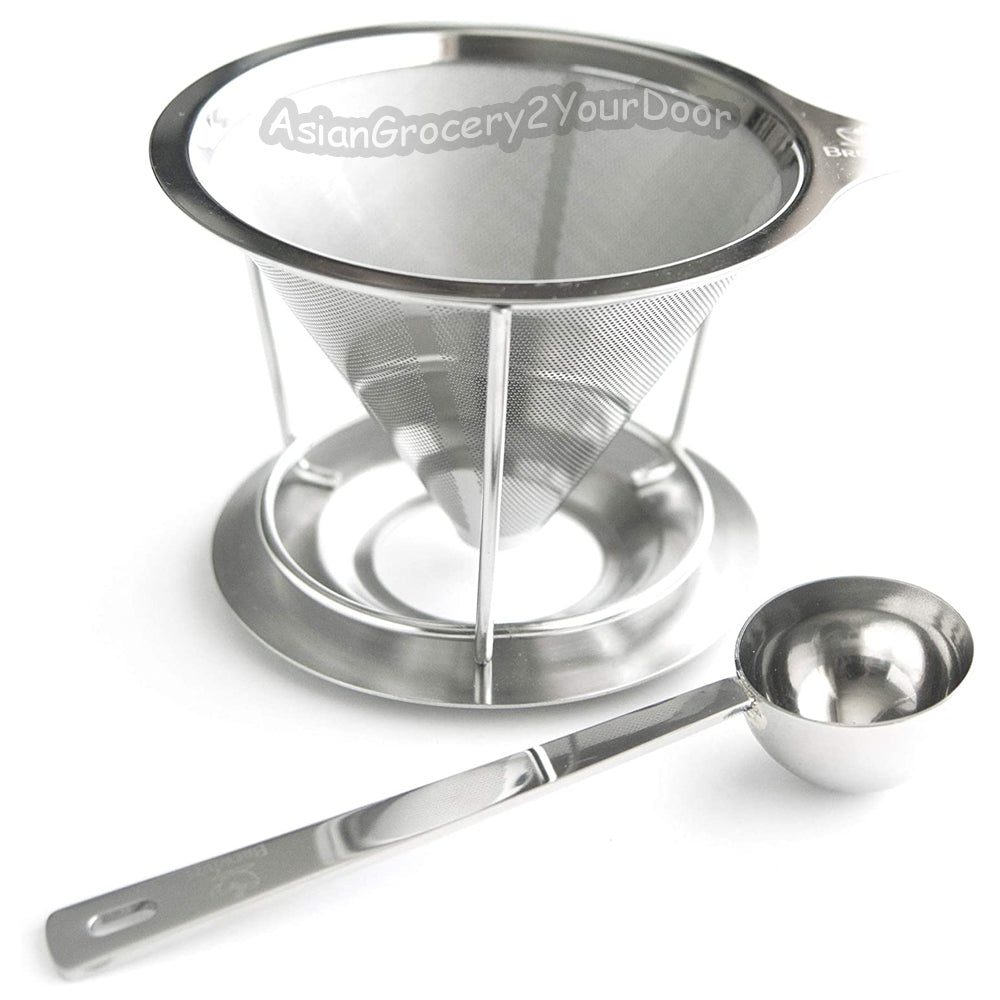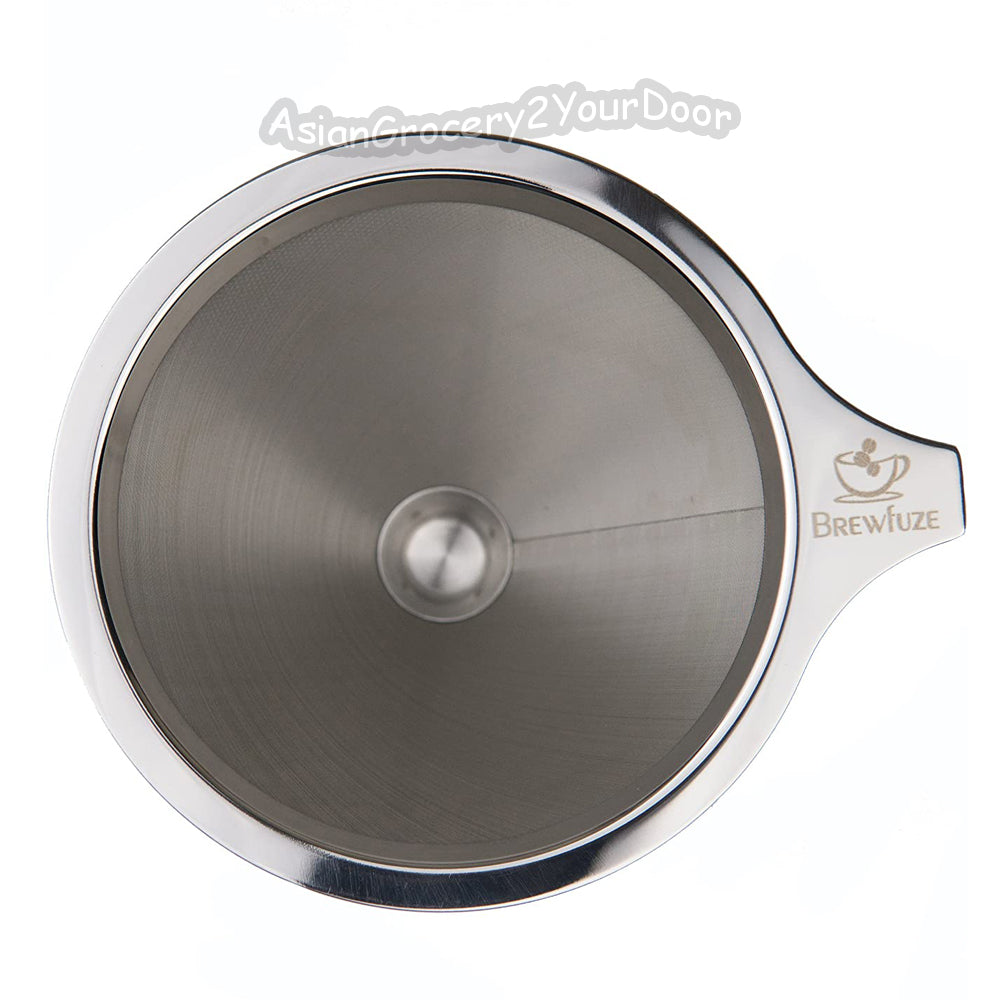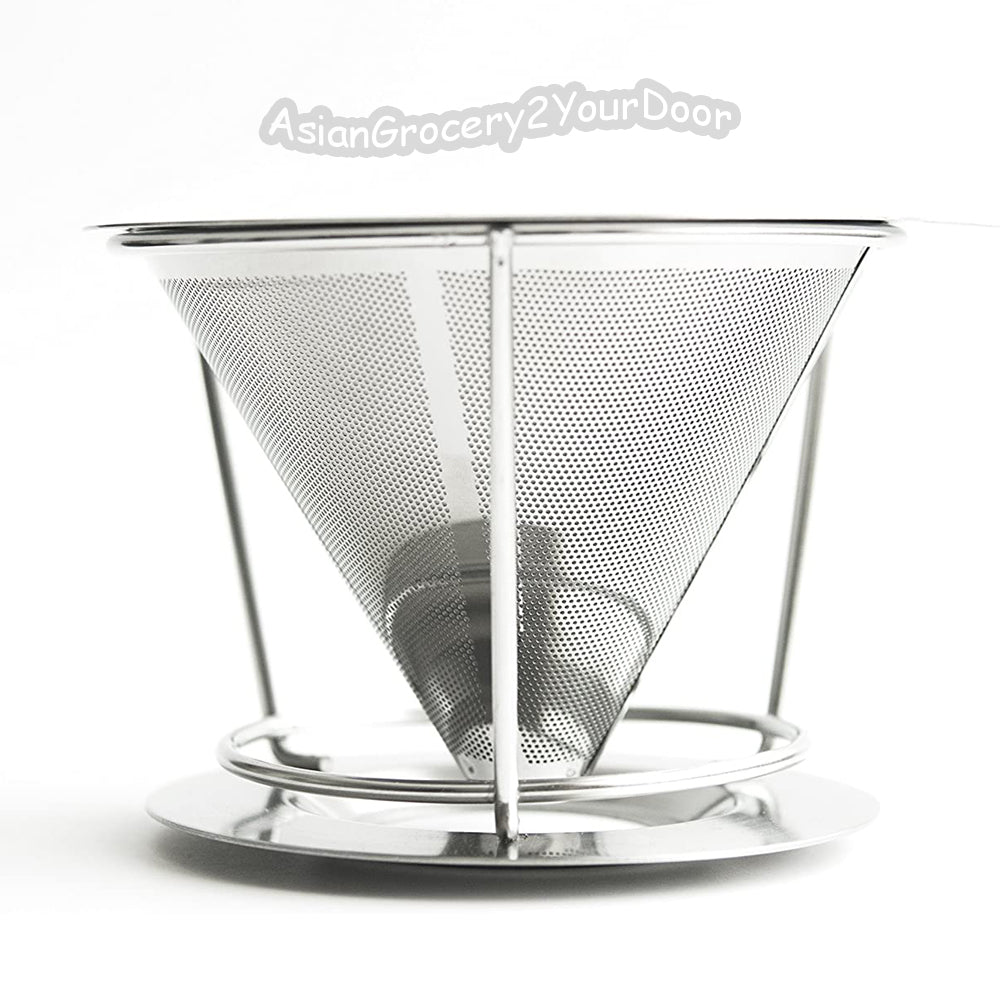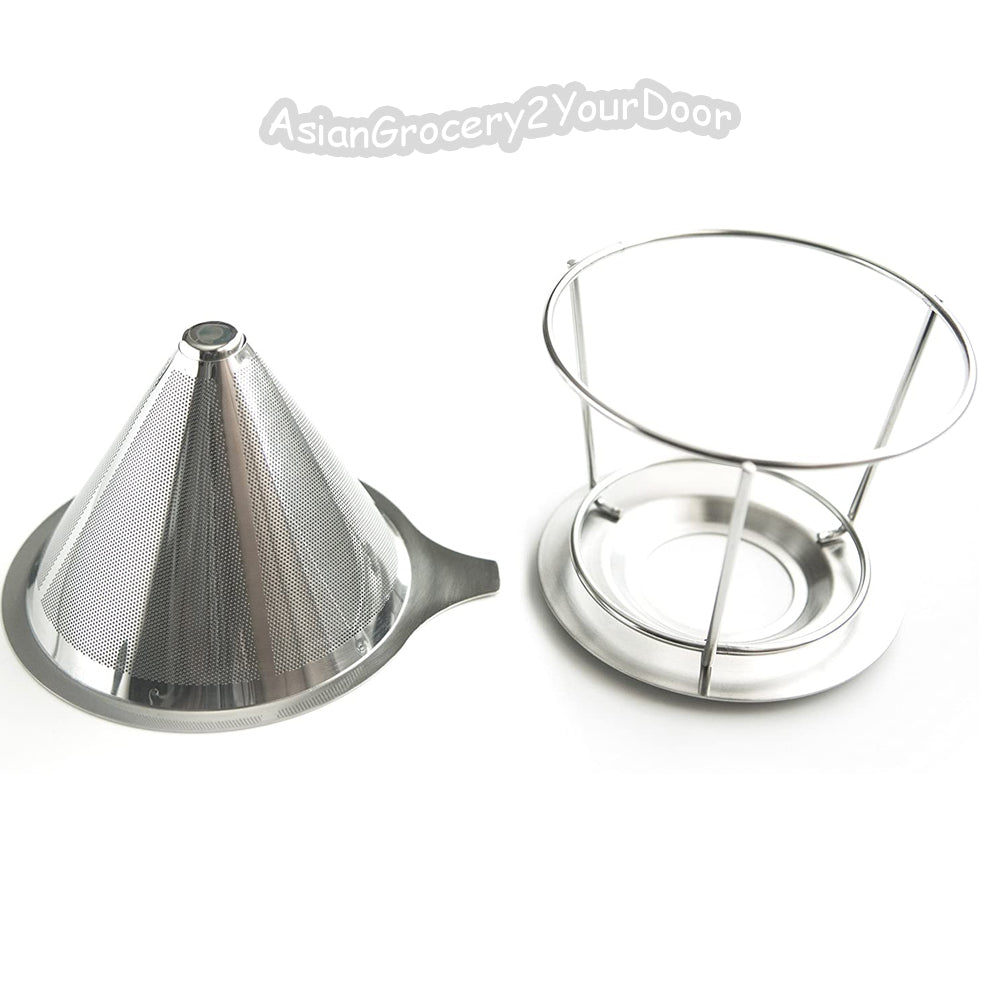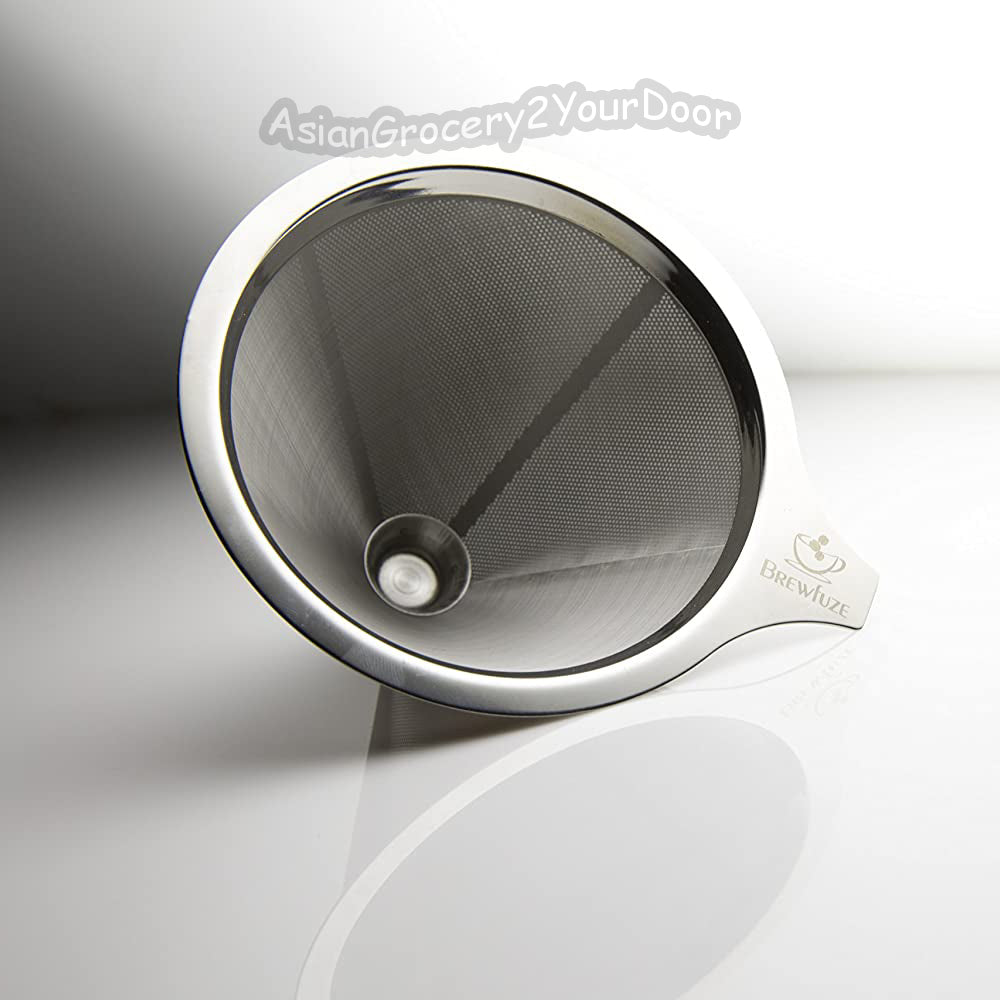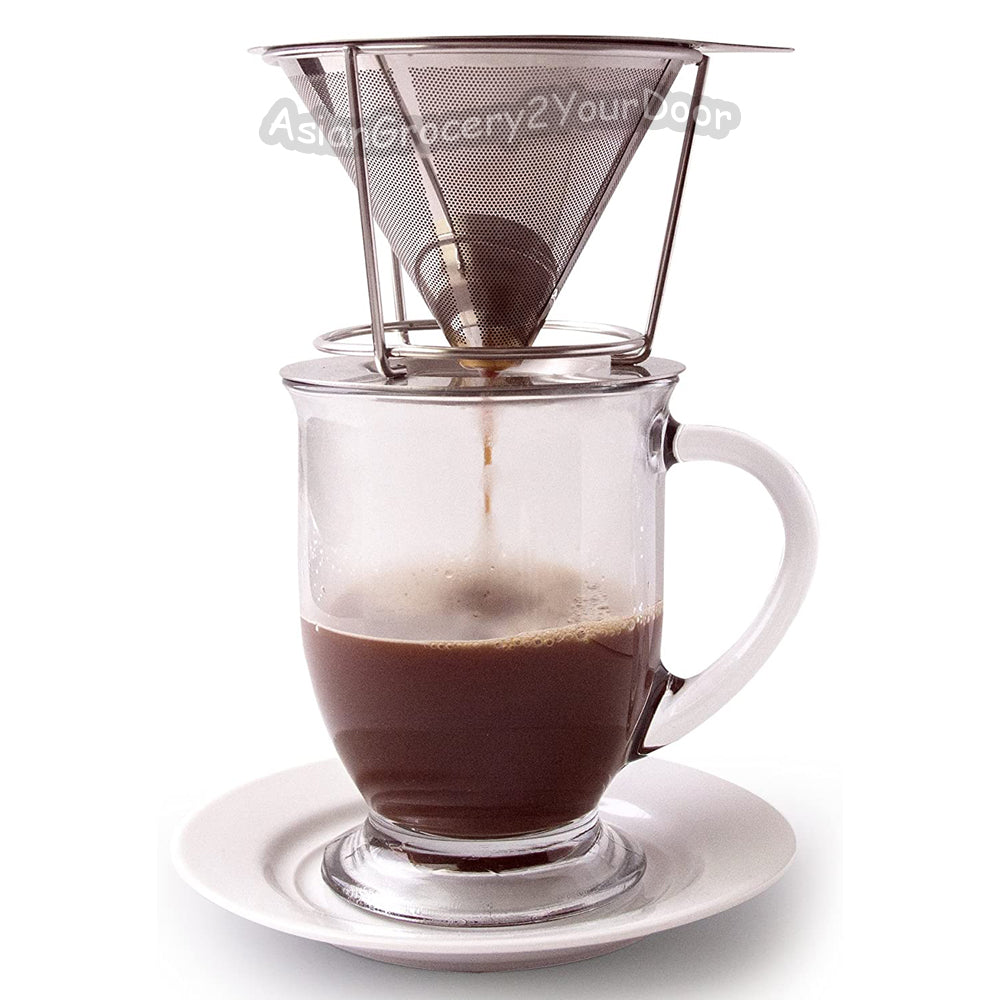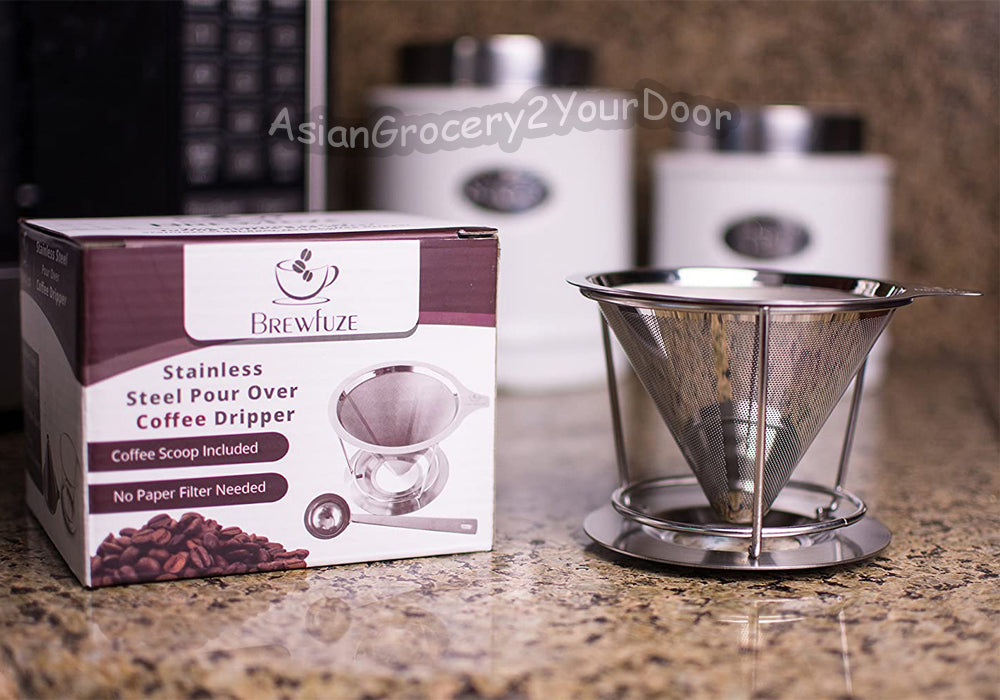 BREWfUZE Pour Over Coffee Dripper
$14.00
$0.00
Prepare the best coffee of your life with BREWfUZE Pour Over Coffee Filter Dripper!
PREMIUM POUR OVER COFFEE FILTER CONE: If you are looking for an ergonomic way to pour over coffee in your cup without jeopardising the rich coffee flavour, then we got you covered. This pour over coffee filter will allow you to enjoy the best morning coffee from this day on. Perfect coffee in the comfort of your living room!
CLEVER CUP STAND CONE FILTER FOR HASSLE FREE USE: We have meticulously designed this reusable coffee filter to bear a stand so as to facilitate the pouring and using to the fullest. Simply place it on your cup or jug, stabilize it, pour some water over some freshly ground beans and allow the smell overwhelm you!
DURABLE STAINLESS STEEL FINE MESH COMPLETELY RUST PROOF: Do not compromise with anything less than perfection when it comes to your coffee accessories and pour over coffee maker filters. Our coffee dripper is made from high quality corrosion resistant 18/8 stainless steel and we can assure you that it will last for the many years to come.
PREPARE RICH FLAVORED CUPS OF COFFEE EVERY SINGLE TIME: Who said that perfect and rich flavoured coffee is a luxury of a few? Now you can prepare the ultimate cup of coffee with this reusable coffee filter. It will keep and enhance all the coffee flavors that a paper filter would absorb. Plus, you keep the environment safe as well.
GET NOW THIS POUR OVER COFFEE BREWER RISK FREE: Invest in this well-crafted pour over coffee brewer maker dripper and invite your friends to come over. The product comes with a cup stand and a scoop for precise coffee measurements. Since your satisfaction is our top priority, this product come with a 100% replacement guarantee policy.