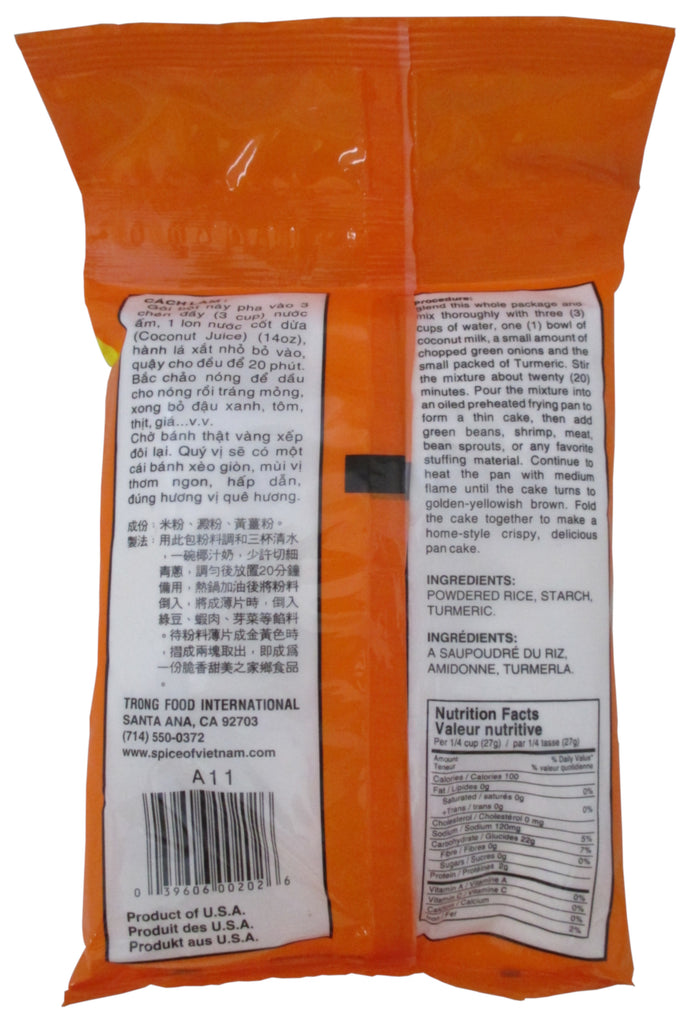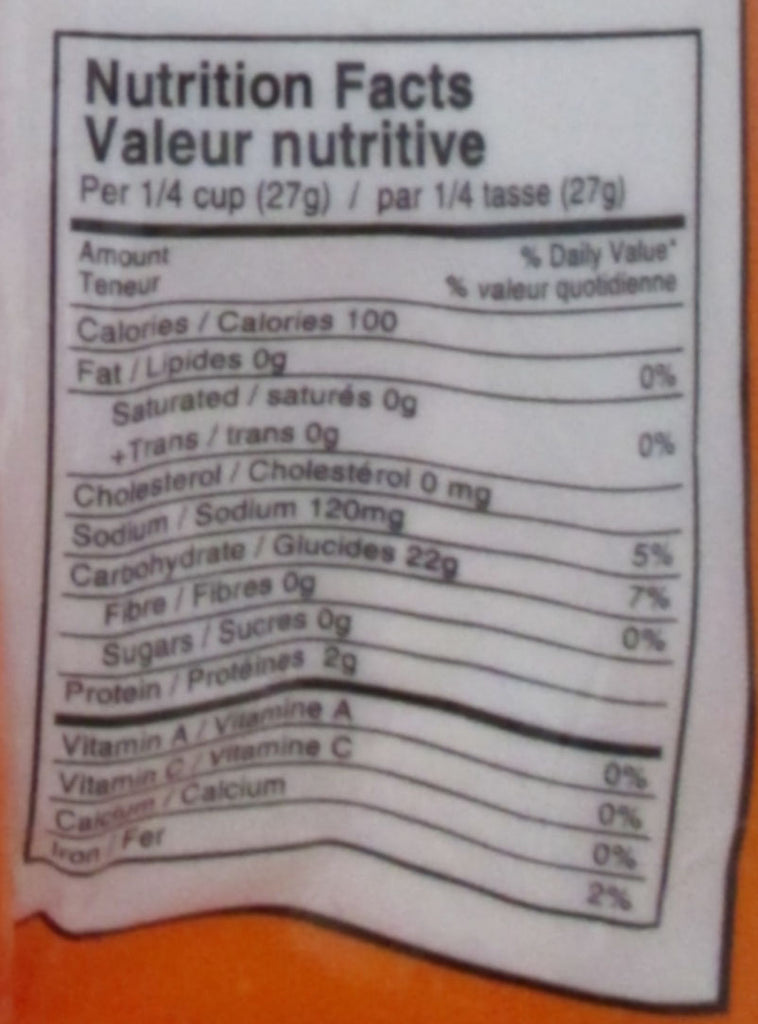 Kim Tu Thap Bot Banh Xeo Saigon Pan Cake Flour Mix 12 oz / 340 g
$11.00
$0.00
Bored with your ordinary everyday food? Here's Vietnamese Kim Tu Thap Bot Banh Xeo Saigon Pan Cake Flour Mix for a new and unique food to eat that will extremely satisfy your taste buds. This flour mix can seriously make fried pan cakes! You may also stuff it with sliced pork, shrimp, diced green onion, and bean sprouts for best results. Yum! Can't wait to have a taste? Order now!
Net wt. 12 oz / 340 g
Home-style crispy, delicious pan cake
Ingredients: Powered Rice, Starch, Turmeric
Product of U.S.A.