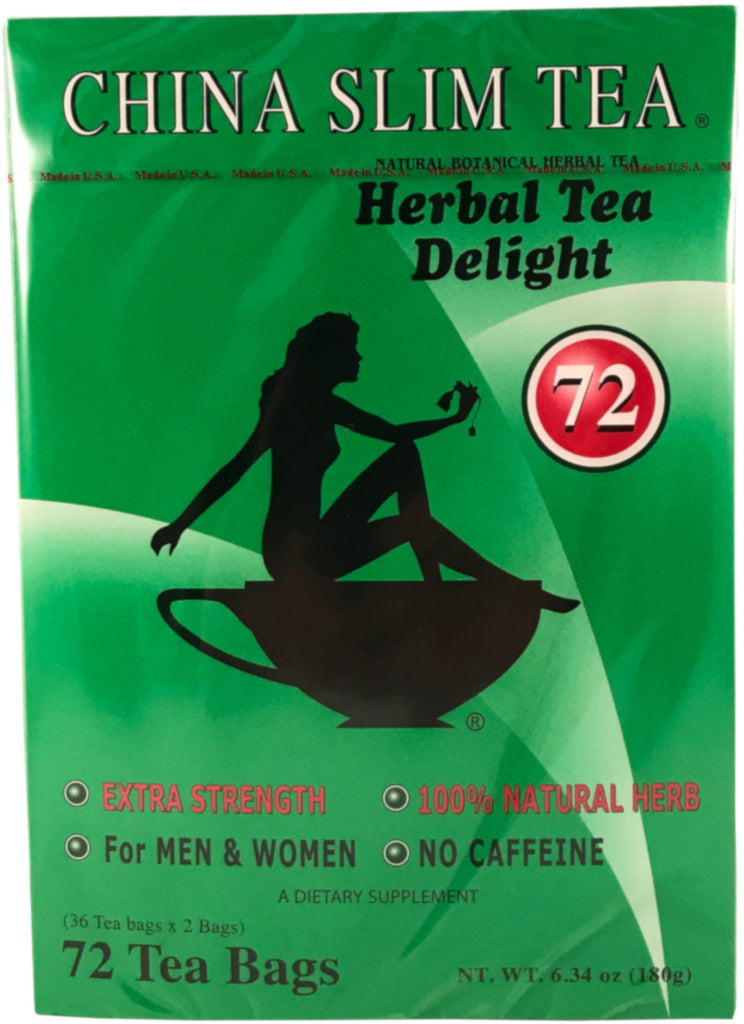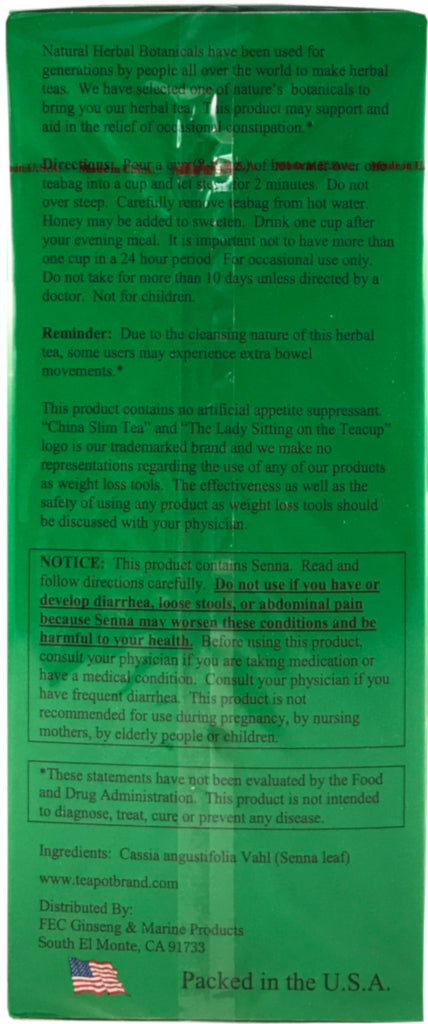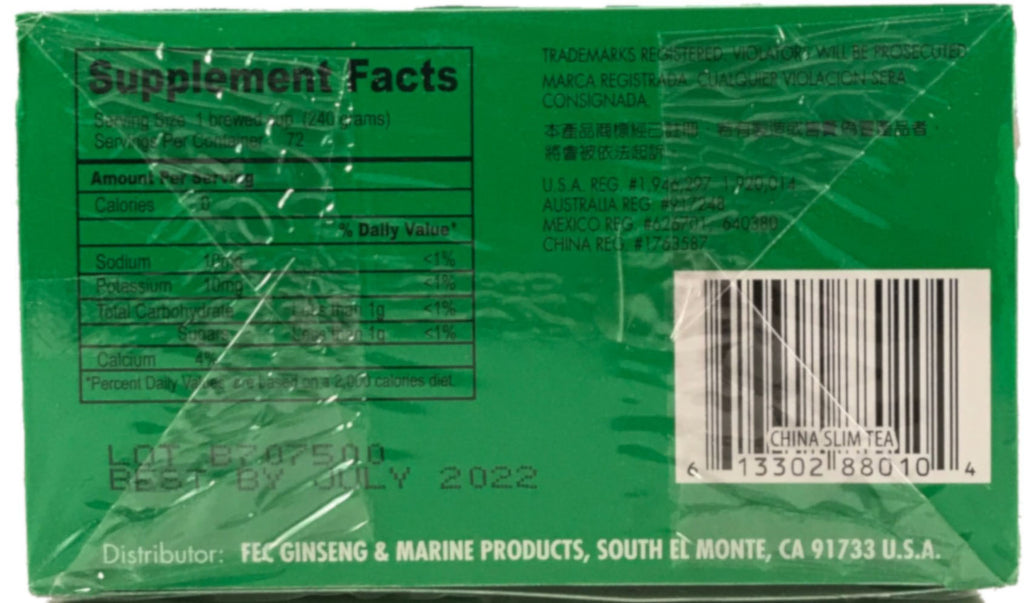 China Slim Tea - Herbal Tea Delight - 6.34 oz / 180 g
$10.67
$0.00
Processed with well-selected nature's botanicals to make extra strength teas, China Slim Tea - Herbal Tea Delight was created. This trademark of tea brand goodness is a dietary supplement that may be enjoyed by both men and women and may support and help in relief of occasional constipation. It's good to know that this brand contains no artificial suppressant. Take advantage of our free shipping offer and avail some now!
2.5 g x 72 tea bags
Net wt. 6.34 oz / 180 g
100% Natural Botanical Herbal Tea
No caffeine added
Packed in the U.S.